Our egalitarian, Conservative congregation cherishes our rich heritage and offers our community a full range of ways to observe Shabbat, High Holidays, festival and life cycle events.
Whether you are an experienced davener, someone who comes to services twice a year, or haven't been to a synagogue in a while, you will find something at Temple Shalom that fits your spiritual needs.
---
What to Expect During Services
Services are conducted primarily in Hebrew with some English readings. While the clergy lead the majority of services, interested congregants may also lead portions of a service. Men are expected to wear a kippah and tallit when appropriate. Women are also encouraged to wear a kippah and tallit.
Shabbat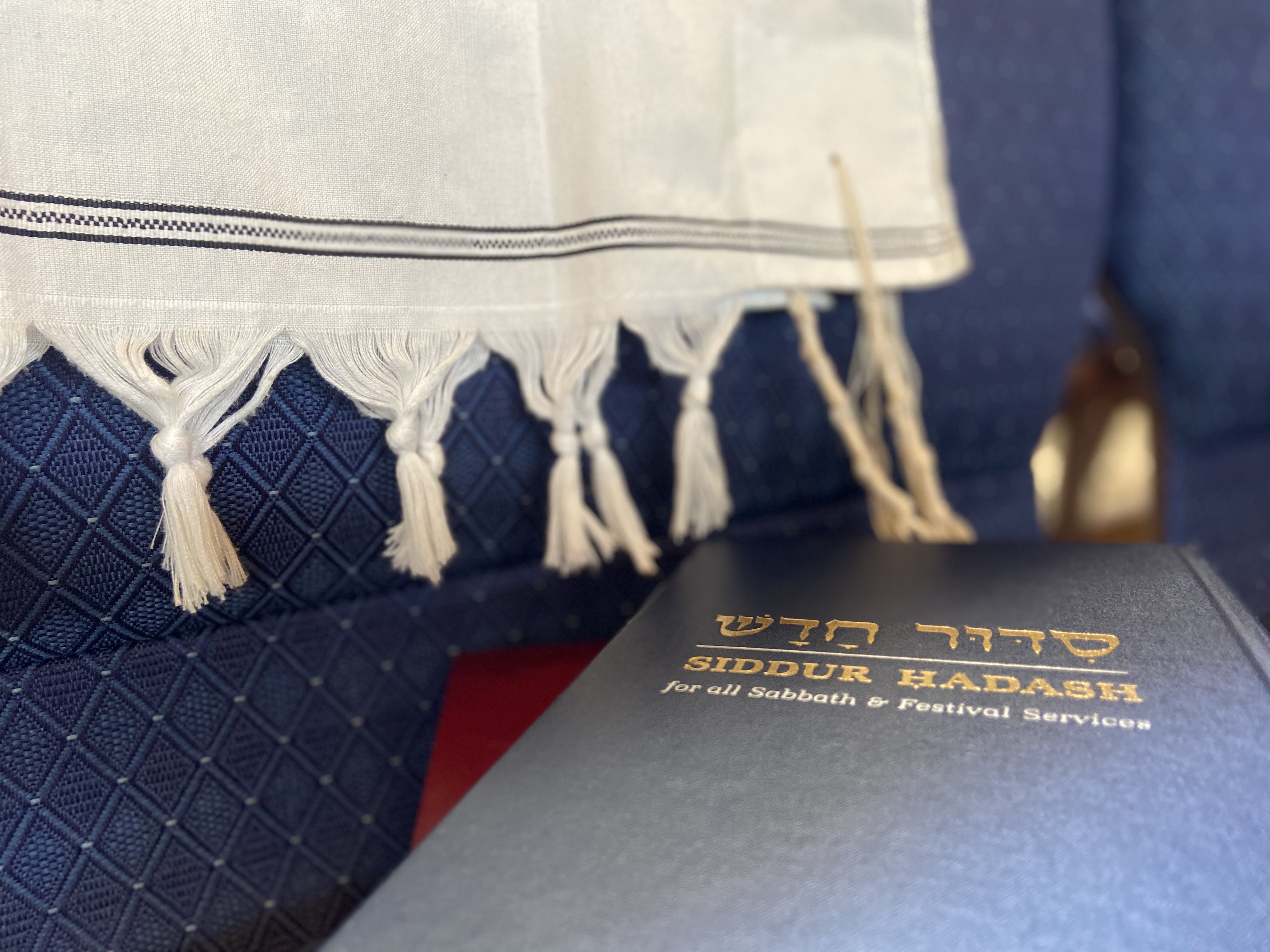 Friday
Our services begin at 7:30 PM, EXCEPT the third Friday of the month, which begins at 6:30 PM. Services are followed by a kosher parve Oneg.
On Friday evenings, we gather to celebrate the beginning of Shabbat. In our service, led by the cantor and the rabbi, the entire congregation joins in singing familiar prayers and special songs.
We spend social time together over kosher parve dessert and tea after the service.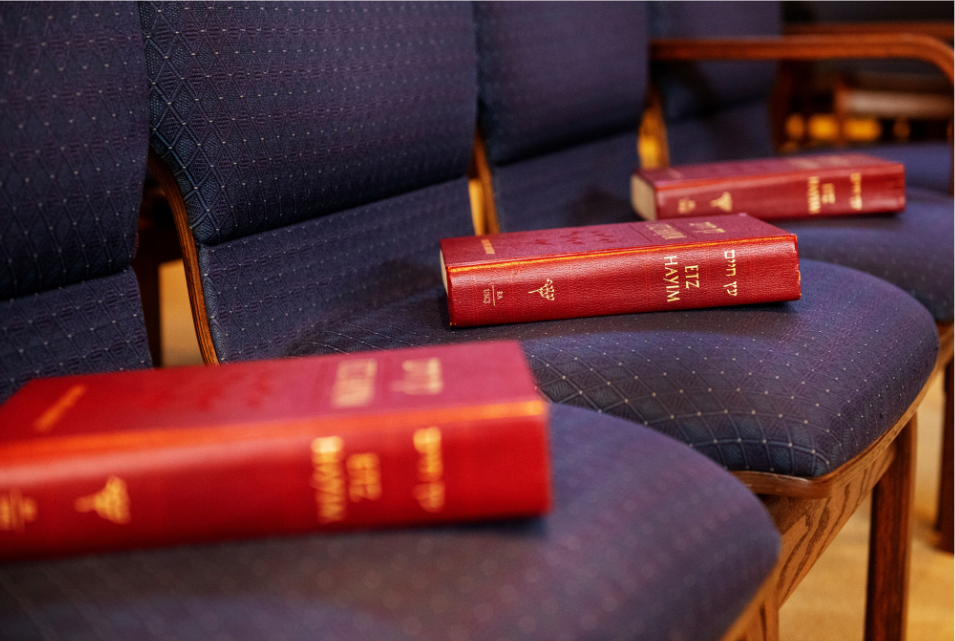 Saturday
Shabbat morning services start at 10 am with Birchot Hashachar, morning blessings, and Pesukei D'zimra, verses of praise. A full Shacharit service follows. The Torah is read on the triennial cycle, followed by the Haftorah, Musaf, and concluding prayers. Congregants who wish to read Torah or a Haftorah are encouraged to participate. Musaf and other parts of the service are led by congregants occasionally as well. Services are followed by a Kiddush and luncheon, often sponsored by a congregant, for all to nosh and enjoy together. Lunch is kosher dairy.
Weekly Minyanim
Temple Shalom members and friends gather every Wednesday evening at 7 pm to offer a Minyan for anyone needing to say Kaddish for a loved one.
Depending on the time of year, we either do Mincha or Ma'ariv; both are short and lovely services. We offer Shacharit one Sunday per month during the Hebrew school year at 9:30 am.
A daily Minyan is important for those who need to say Kaddish for a recently departed member of their family or on the Yahrzeit. It is a Mitzvah to help make a Minyan, and a time to take a few minutes to reflect on your week and feel closer to your community and to G-d. Everyone is welcome.
---
Shabbat with Children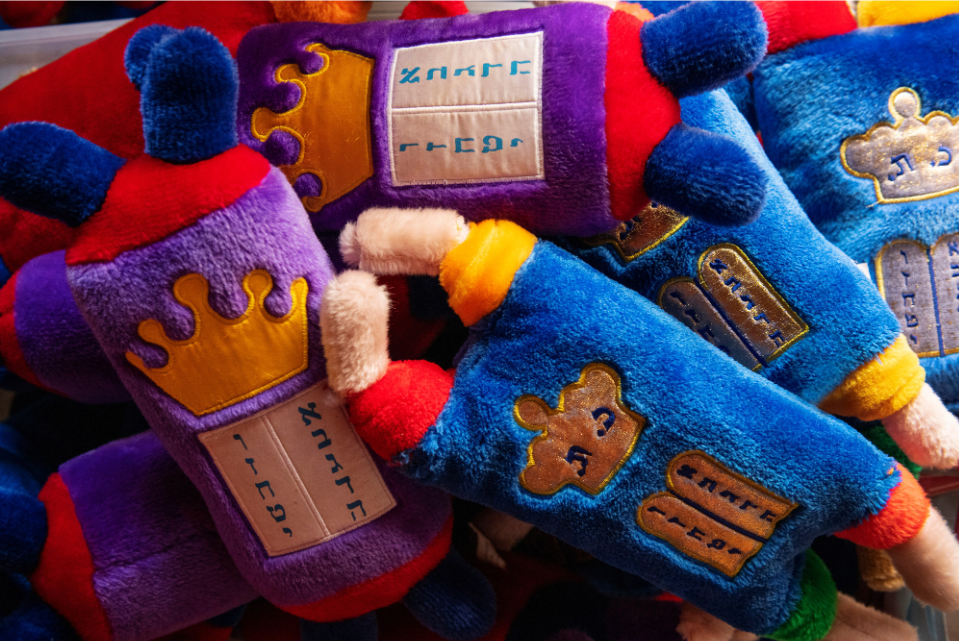 Tot Shabbat (0-5 years)
Second Saturday of the month at 10:30 AM 
In a relaxed and fun atmosphere, introduce your child to the joy of Shabbat with kid-friendly prayer, songs, puppets, stories and a special Shabbat craft. The kids can get up and move around; you don't need to worry if they wander in and out of the room.
Shabbat Yeladim (6-8 years)
Second Saturday of the month at 10:30 AM
This a fun introduction to Shabbat morning services. We include prayers, stories, and songs, and encourage all of the kids to get involved. Parents are invited, but not required, to attend.
Junior Congregation (pre-B'nei Mitzvah)
Second Saturday of the month at 10:30 AM
Kids have an opportunity to run the service themselves, take out a special Torah, recite the blessings, learn the melodies, and act out the weekly Parsha.
---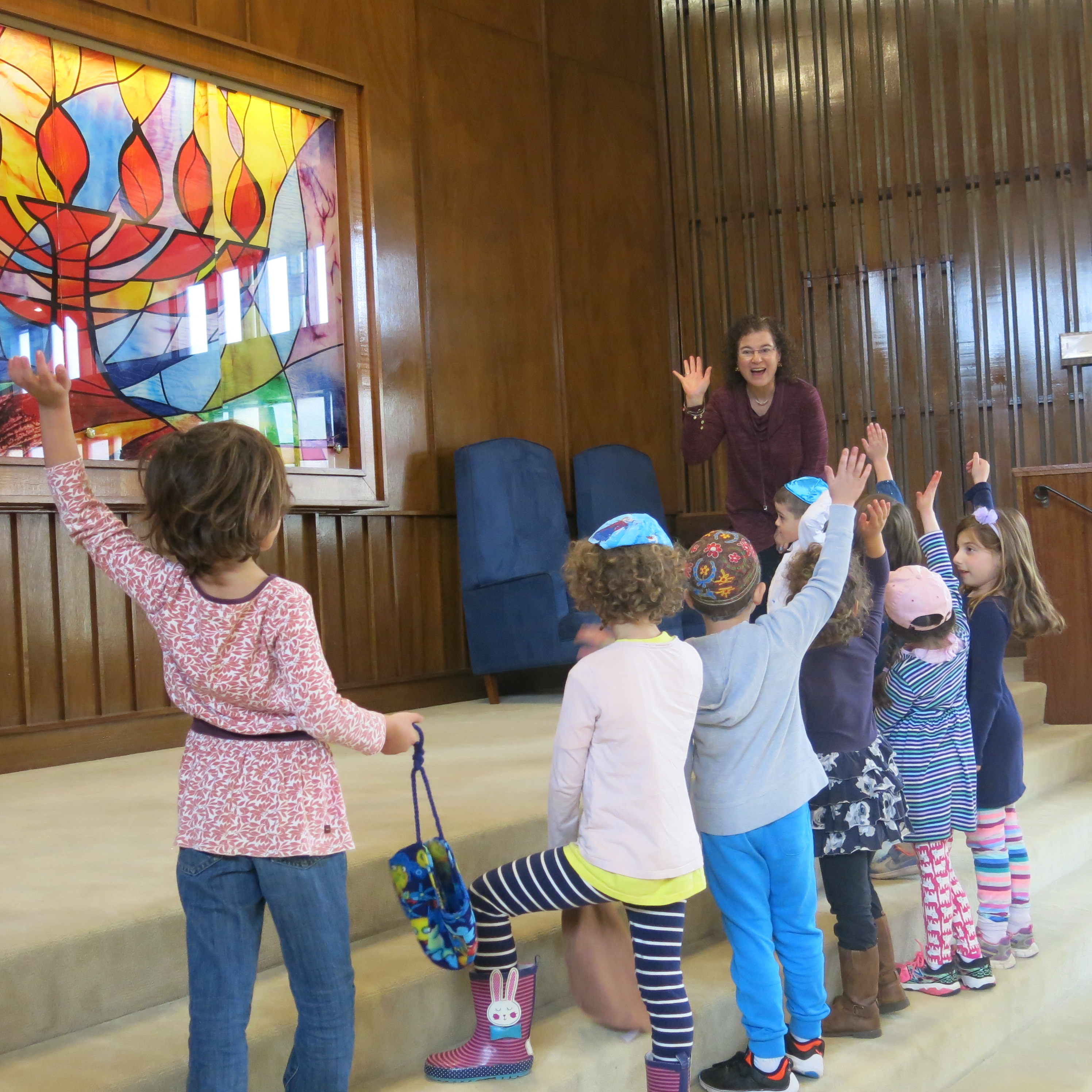 Shabbat Mishpacha
*Every third Friday of the month at 6:30 pm
Our family-friendly Kabbalat Shabbat begins with healthy snacks for families who come straight from school and work to our service.
During the school year, Hebrew school students help lead prayers. The sermon engages all ages, and parts of the service have a bit more explanation. Oneg to follow, of course!
*Please check the calendar or call the office as occasionally the date changes.