Learning and growing in the Jewish faith is a life-long pursuit. At Temple Shalom, we strive to give congregants of all ages opportunities to continue their educational journey.
Adult education at Temple Shalom is both clergy and lay directed. Our Adult Education programs cover religious topics, as well as social and political issues relevant to Jewish life. In addition to regular classes and groups, we also present guest lectures and music programs throughout the year.
Rabbi David's class
Rabbi David holds a monthly session that explores a text, a skill, or a Jewish perspective on a topic or event in the current world. Previous classes have covered a study of the significance and importance of Holocaust rememberence, and a discussion of the book Letters to My Palestinian Neighbor, by Yossi Klein Halevi
Cantor Stern's Class
Cantor Stern's adult education class meets once a month on a weekday evening and covers a wide range of halachic, historical, literary, and cinematic topics. Cantor Stern is particularly famous for his yearly filmfest, where congregants come together to view and discuss an Israeli movie chosen by the cantor.
Adult Ed Committee
The Adult Ed Committee organizes regular book clubs and thematic discussions, and occasional hikes, films, lectures, field trips, art presentations, food based sessions, and musical events. Book clubs over zoom during the pandemic have been a smashing success; we've read and discussed Israeli history and the Israeli/Palestinian conflict, among other things.
Rosh Chodesh
This group of women of Bat Mitzvah age meets monthly in members' homes, around the time of the new moon. We offer up traditional prayers to welcome the new month and discuss a wide range of Jewish and secular topics chosen by the participants. In the past, those topics have included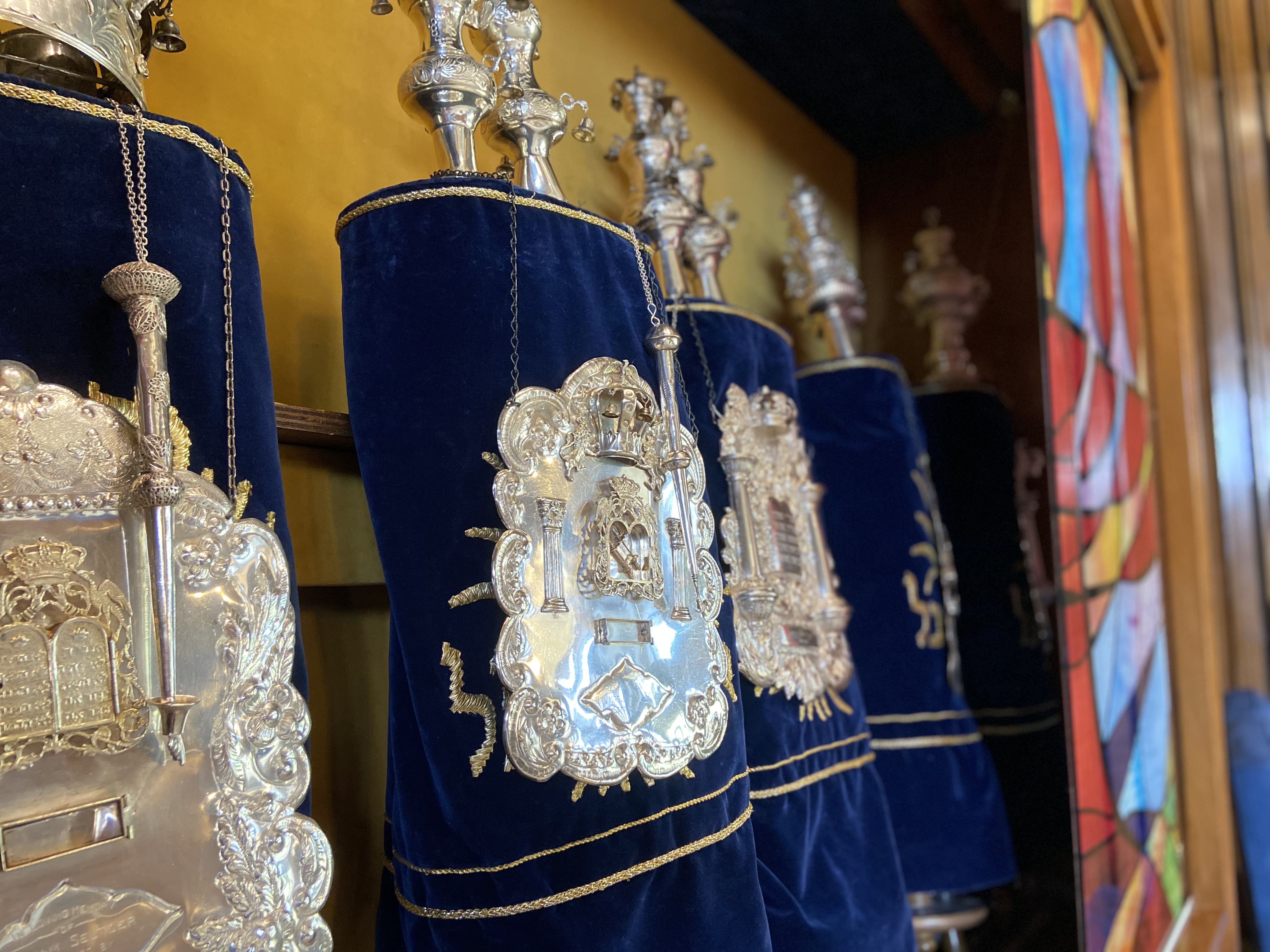 Adult B'nei Mitzvah
For those who did not have the opportunity to observe this important rite of passage, Rabbi David offers a special class to address the Jewish learning and skills that allow adults to experience this significant event.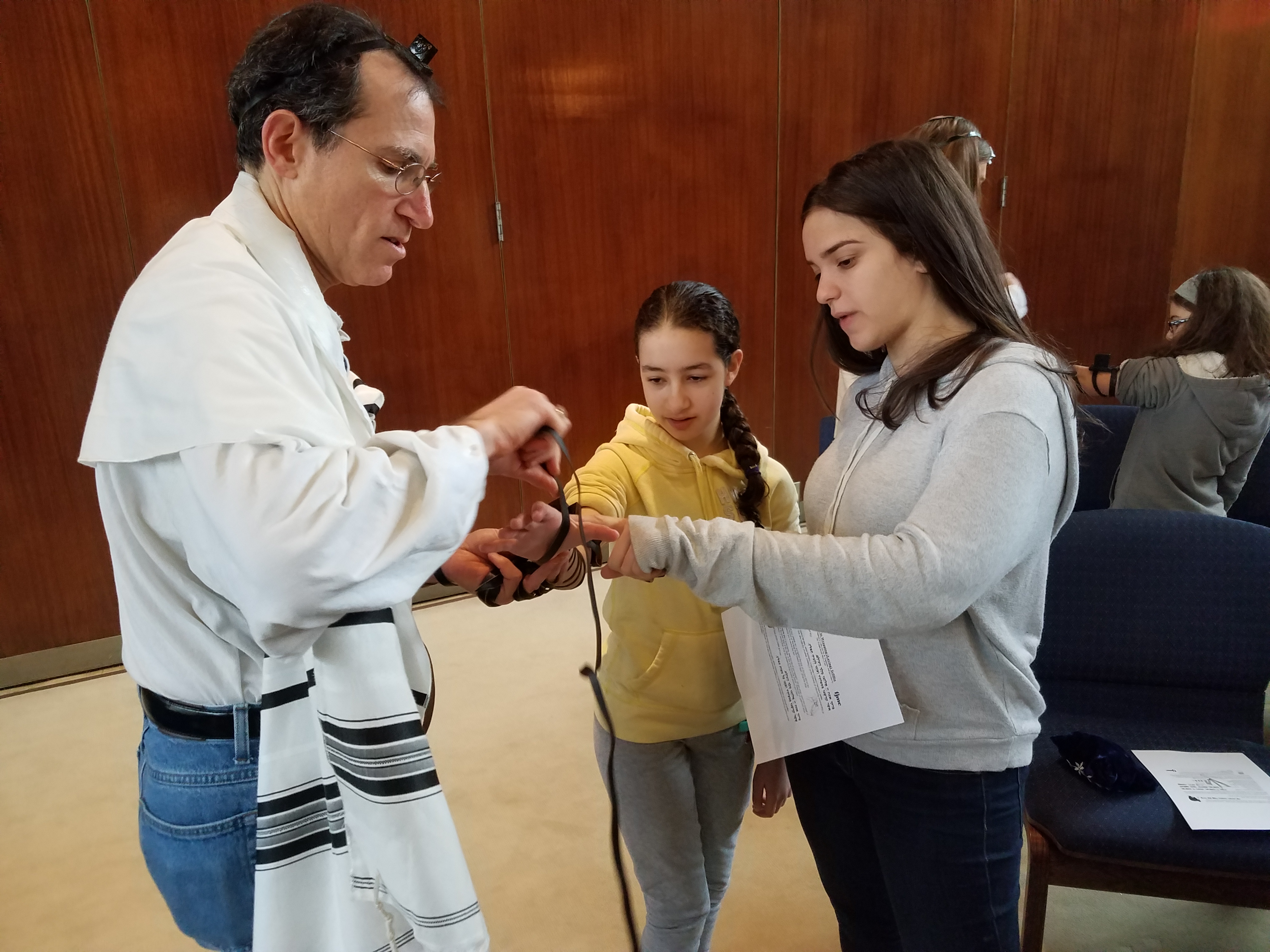 World Wide Wrap
On the first week of February, we participate in the World Wide Wrap. This is a morning when Conservative Jews all around the world gather to put on tefillin and pray.
Rabbi David and his crew of trainers teach how to "Wrap yourself up in God." They will help anyone who wants to try this important mitzvah. A light bagel breakfast follows immediately afterward.