Temple Shalom is an egalitarian Conservative community that embraces the richness of Jewish tradition and thrives on the diversity of members' backgrounds, family structure, and ideas. Our members' lives are enriched through participation in our vibrant and warm Jewish congregation, where passion for praying, playing, learning, and tikkun olam are fulfilled in the most satisfying way — together— as part of a Jewish community that feels like family, and shares the joys of each other's life events.
---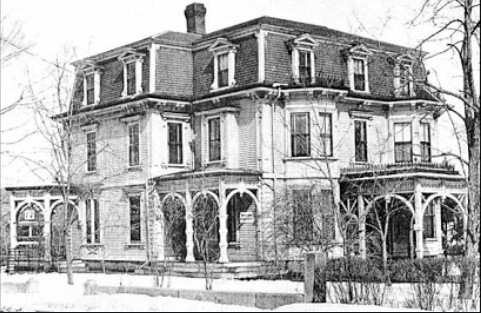 Early Jewish Life in Medford
The first Jewish residents in Medford were Henry Risman, who emigrated to the U.S. from Russia with his wife, Jennie, and 4-year-old daughter, Rose.
After 1910, other Jewish families, many coming from Boston's Chelsea and West End neighborhoods, joined the Rismans in Medford.
In the early years, many residents went back to the synagogues in their old communities to worship, having no such place in Medford. But by the mid-1930s, it was clear that Medford needed its own Jewish community center.
In 1939, a group of businessmen began meeting in a local Chinese restaurant to plan out the future of Medford's Jewish community.
Left, old Medford Jewish Community Center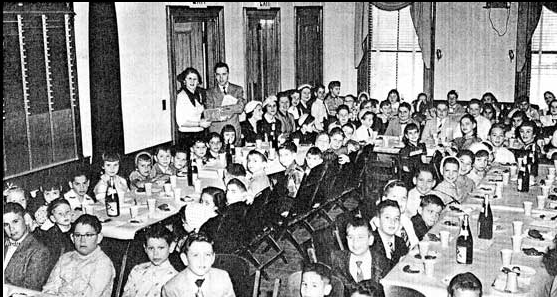 The Medford Jewish Community Is Born
From those meetings, the Medford Jewish Community Center was created. It would later become the Jewish community at Temple Shalom.
In its first few years, the MJCC rented space from the American Legion. But with 100 Jewish families in Medford by 1940, the community soon found they needed more space. In 1945, they bought a house on Water Street.
The community continued to grow, and in the 1950s, community leaders worked with the City of Medford to lease property on Winthrop Street and build a brand new synagogue. To this day, it is the only synagogue in Medford.
Temple Shalom was formally dedicated in 1959, with 1500 people in attendance.
Right, Seder at the Medford Jewish Community Center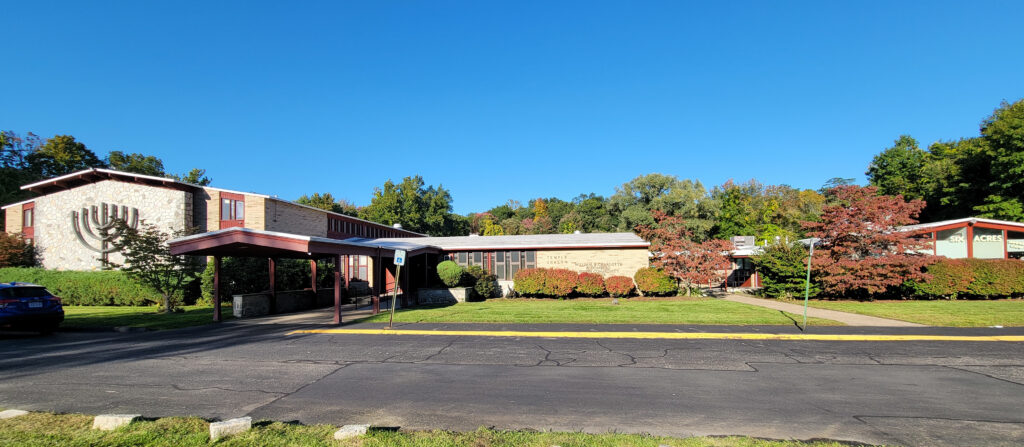 To this day, Temple Shalom remains a place of worship and gathering and a means of support for Jews throughout the Mystic River and Merrimack Valley areas. Congregants hail from Medford, Melrose, Winchester, Woburn and many other surrounding towns.
Temple Shalom offers classes, programs, services, and social events for congregants of all ages and walks of life.
The building itself boasts a large sanctuary, a chapel, a library, a playroom, a full kosher kitchen, a large auditorium and gathering space with a stage, a playground, a pool and classrooms for Hebrew school.
---
Source: http://mysticriverjews.jcam.org/Pages/Medford/index.htm